Make a No-Sew Princess Outfit for a Toni Doll
Using your imagination, you can dress a vintage doll elegantly with some simple items you have around the house. I'll show you how to make a princess crown from some silver packaging foil, a skirt and train from a scarf and the dress top using a wide ribbon.
Since no sewing is needed, you can put this doll outfit together in a very short time. Put the doll on display or she's ready for playtime with your child or grandchild.
Use a Long Silk Scarf for the Doll's Dress and Long Trailing Train
Rummage through your selection of scarves. You may have just the right one for the doll's outfit. It isn't going to be sewn or cut so you can have it back later to use as a scarf again. You can find scarves like this at yard sales or thrift shops.
Photo Steps for the Outfit – taken by Virginia Allain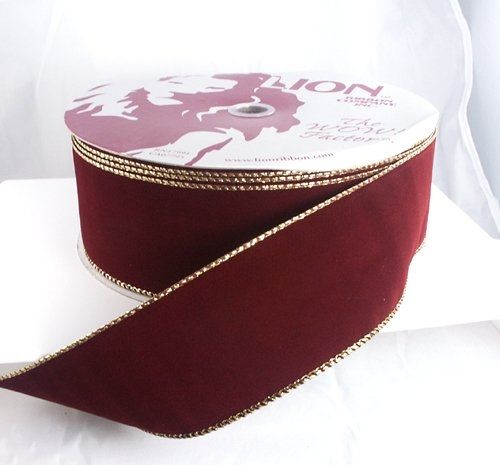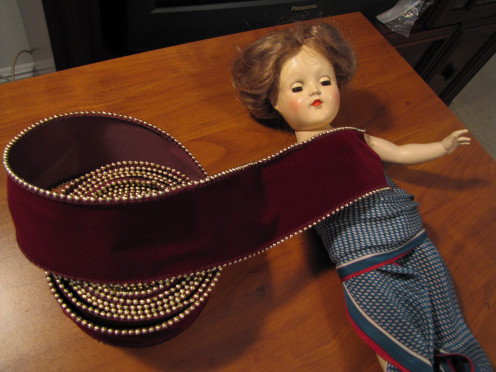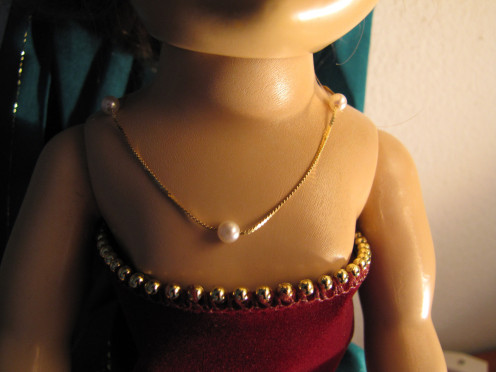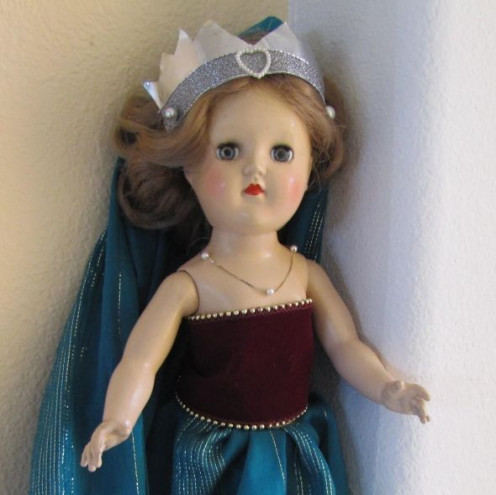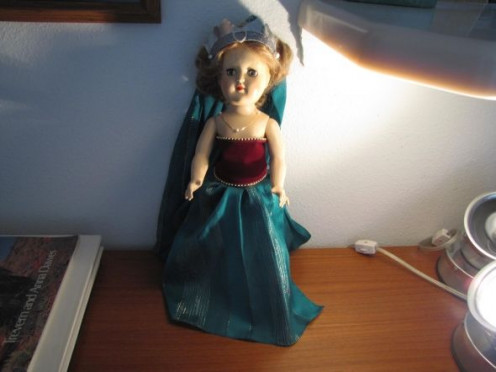 Make the Princess Doll Dress from a Scarf – No sewing required
First, choose a scarf. It needs to be silky enough to drape well. See the photo example.
Use a wide ribbon for the top of the dress. The one I used has stiff beading on each side of the ribbon. Cut a long enough piece for it to wrap around the doll's torso and to overlap slightly in back. Glue or stitch on two small snaps to hold it closed in the back.
Experiment with the scarf and a rubber band to get the skirt length right. The scarf goes under the doll's torso with about 1/3 in front and 2/3 in back. Slip a rubber band up over the doll's legs to the waist. Now drape the scarf down in front to form a skirt.
Drape the scarf down over the rubber band in the back to the feet. There will be quite a bit of scarf trailing at this point. Drape it back up to the head of the doll and pin it with a hat pin or bobby pin. Let the remainder drape back to the floor as a flowing train or drape it over the doll's arm.
Making a Doll Crown Step-by-Step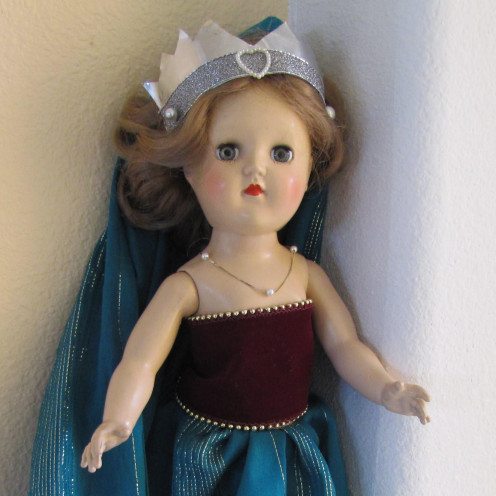 Make a Princess Crown for the Toni Doll – from recycled silver foil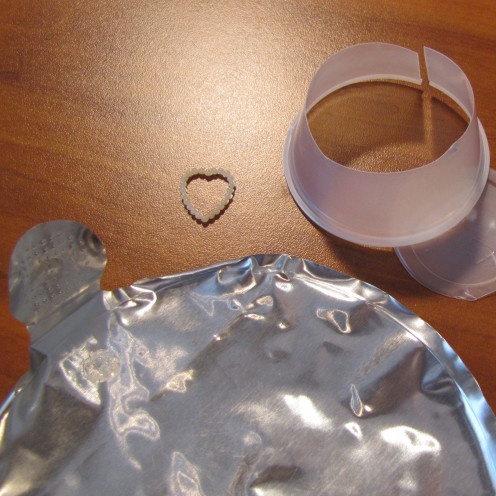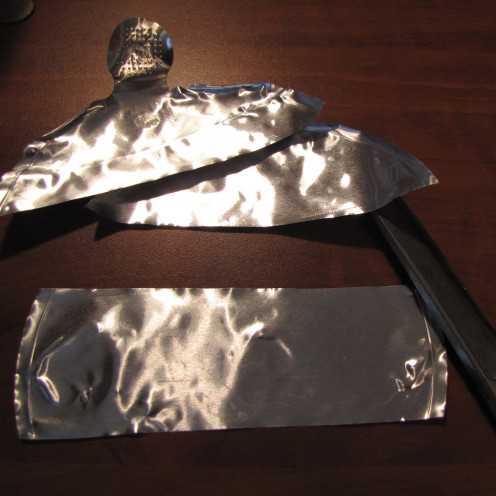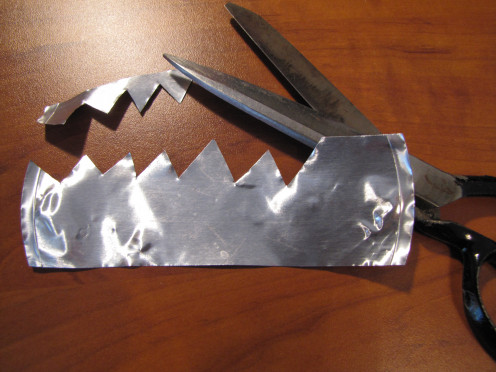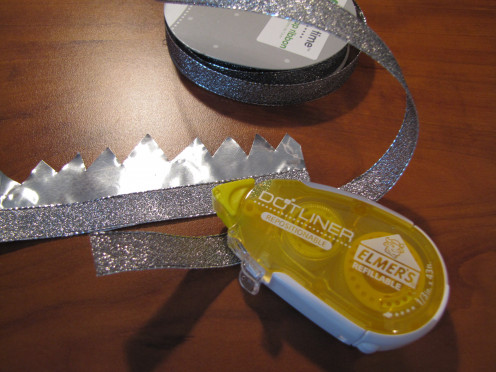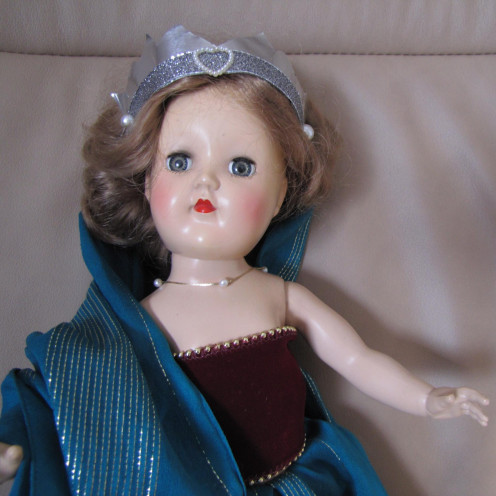 Now, use your creative thinking and look around the house for more things to repurpose into outfits for your Toni doll. Just imagine!
All photos and outfit by Virginia Allain.