Vintage Toni Doll Outfits from the 1950s

If you own a Toni doll from the 1950s, you're probably looking for just the right clothes for her. The original outfits from that era are adorable. There were dresses, socks, shoes, underwear, and accessories. One can find the vintage patterns for making dresses for the Toni doll too.

I've featured a variety of eBay auctions and links to Etsy to help you find the perfect wardrobe for this antique doll made by the Ideal Toy Company. I don't get a commission for showcasing these, the links are for your convenience.
Find Hats for a Toni Doll
Be on the lookout wherever you go for possible doll hats. I found a delightful one in the weaving shop in Williamsburg VA. This was in the historic area of the Colonial capitol. The weaver demonstrated basket weaving for the tourists, but there was a counter where you could buy woven things, all from that era.
I was so thrilled to see a tiny, doll-sized hat that was just right for my Toni doll. That was years ago, so I don't know if they still make those in Colonial Williamsburg.
Toni in Her Williamsburg Bonnet
I mentioned the straw hat that I found in Williamsburg. Here it is on the doll (her name is Belinda). The dress was made by my mother about 30 years ago. I think they go together quite well.
I prefer to dress Belinda in vintage fashions like the doll Annabelle in the Tasha Tudor book, A Is for Annabelle.
Searching eBay and Etsy for Hats
To find suitable hats for a Toni doll, search on eBay and also Etsy using the words "hats for dolls." It doesn't work well to put "Toni doll hats" as that brings up all the dolls who happen to be wearing hats. You can refine the search to "felt hats for dolls" or "knit hats for dolls.
Find Shoes for a Toni Doll on eBay
Some listings are for vintage Toni doll shoes and others are for new shoes. Read the auction description carefully. Just put the words "Toni doll shoes" in the search bar on eBay.
Original Outfits for Toni Dolls
Sometimes you're lucky when you buy a Toni doll that it comes in the dress it originally had. They have a tag inside. Unfortunately, after 60 years the dress is usually a bit the worse for wear. Keep looking as there are some in pristine shape, but with a high price to go with it.
When I bought a Toni doll last year, she arrived in a dress from the eBay seller. It was a sad looking bridal gown which I immediately wanted to replace. I saved the dress but didn't want to display her wearing something so shabby and worn. Keep an eye on eBay and Etsy for original dresses. Sometimes, they even come with their box and their wrist tag.
Patterns for Toni Doll Outfits on eBay and Etsy
Note the size of your doll before buying Toni doll patterns. Usually, the listing on eBay will give a size such as "for a 20″ doll" or "for an 18″ doll." Sometimes it gives the doll's number rather than the size in inches. Look for the P-90 or other marking on the doll's neck and the back.
An 18″ American Girl doll pattern is for a more stocky body than a Toni doll has. Patterns for Revlon or Betsy McCall are a match for the Toni doll. Here's the link for doll clothes patterns on Etsy.
Will You Make Clothes for the Toni Doll?
Some people are handy and like creating their own doll clothes. Others like the convenience of buying clothes. Many collectors' want only original outfits for their antique Toni doll. I surveyed my readers and here are the results.
More Places to Find Clothes for a Vintage Toni Doll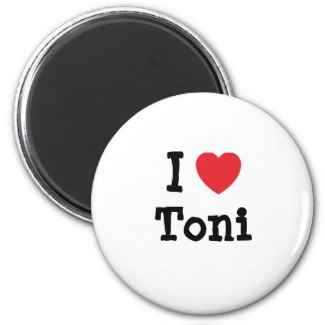 This topic was featured on Hubpages earlier. The map shows where visitors came from to find Toni doll clothes.