It's time for the Kentucky Derby where ladies wear their most eye-catching hats. I quickly whipped up a net confection called "a fascinator" like those you see at the horse races in Kentucky or at the Ascot racecourse in England. It would work for attending a royal wedding as well.
To make this, I used bits and pieces that I had around the house including a mesh vegetable bag, part of a leather golf glove, and some small silk roses. For tools, all you need are a stapler and a pair of scissors.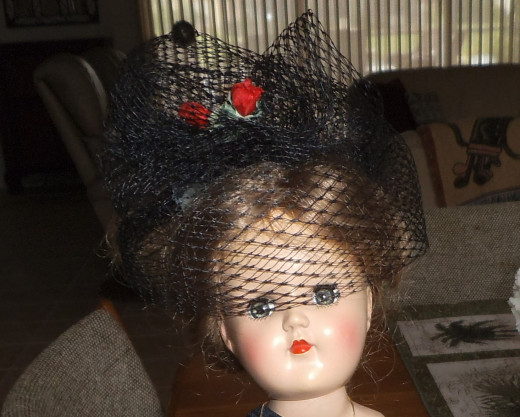 Steps to Make a Doll Hat from Netting
Here's how I made a hat called a fascinator.
I used a mesh bag such as oranges come in.
I arranged it to form a half-veil, then bunched the rest to create drama on top.
This was stapled to a small piece of leather (part of an old black leather golf glove).
The excess netting was cut off and some miniature roses tucked in.
You can find examples on Amazon to give you inspiration for making such a hat. Often they use feathers or ribbons. Just click on the picture below to see more examples on Amazon.